CPE Plans To Fit ANY Need and Budget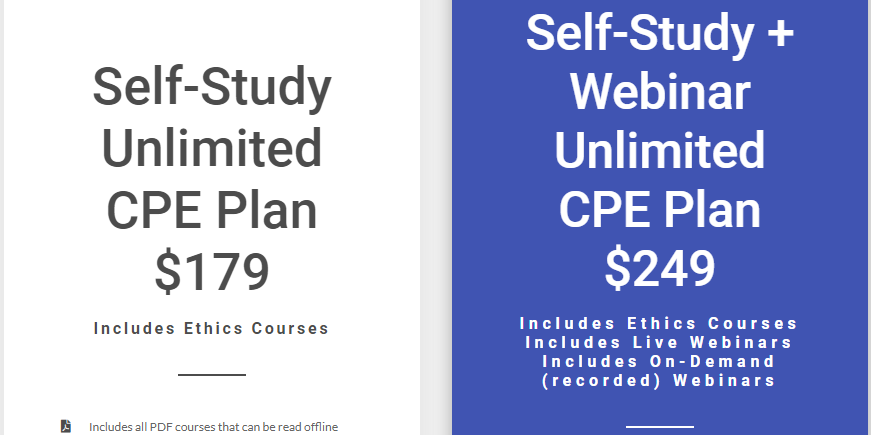 Choose the perfect CPE plan
Select a CPE Plan to match your budget and the type of courses you want to take to earn your CPE credits.
Includes Ethics Courses
Includes Live Webinars
Includes On-Demand (recorded) Webinars
Frequently asked questions
Contact CPE365 pre-sales customer representatives for any additional questions that you may have related to CPE Plans, Approvals or Earning CPE credits on the CPE365 site.
"I bought a self-study CPE plan and it was great. I got to select my own courses. Super easy. Thanks."
"Nice site. The site is easy to use and there is a great selection of courses. I love getting Ethics included in my plan at no additional cost."
"I love how I can download the course reading content and the final exam. This made completing my CPE easy! Thanks."
"I really like the on-demand webinars. I was able to go through them at my own pace and no exam."
"CPE365 was a great find. My plan includes live webinars for a very reasonable price. Webinars are super expensive on other sites."
"Your free support is the best. Thanks so much for your quick reply and help!."